JUNGLE CAVERNS /
HAWAIIAN CAVERNS
4201 N King's Hwy
Myrtle Beach, SC 29577
(843) 449-5555 This was once a championship course affilated with Hawaiian Rumble and Hawaiian Village, located along Hwy 17 just north of the Village Square shopping center. It was between the old Pink House Restaurant- now torn down, and the current "East of Chicago" Restaurant. It featured 19 holes in a tropical setting, complete with waterfalls, tiki huts and mountains, and was notable for its large number of animal figures. It was known for the tricky "island shot", which required just the right speed to carry the ball over the water and onto an island. This course was originally named "Jungle Caverns", which explains the non-Hawaiian animal figures. It was built in the early 1980s, and was part of the Jungle Golf group. It was remodelled in 1997 to the new Hawaiian theme, when it was bought by Bob Detwiler and renamed as "Hawaiian Caverns". During that time, this course was home of the
US Open ProMiniGolf Tournament
. This course was in operation through the 2005 season; it has been completely demolished now, and is just a big pile of dirt in the middle of an empty lot.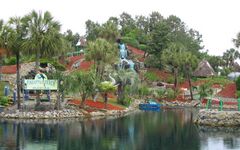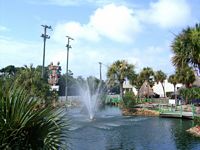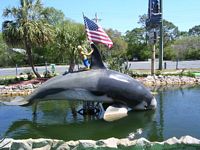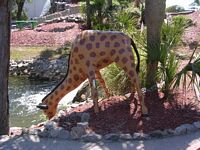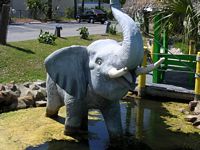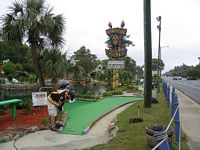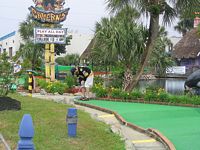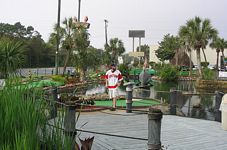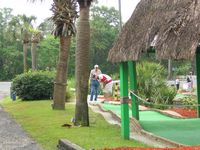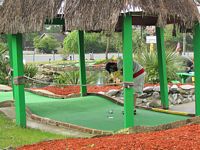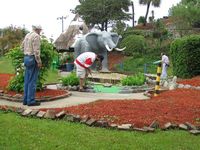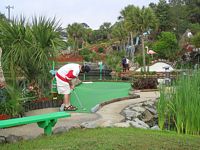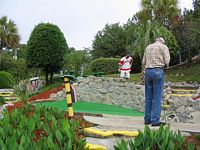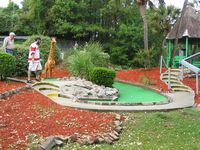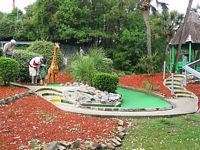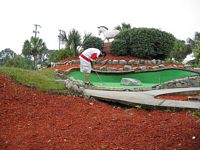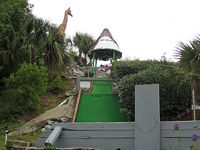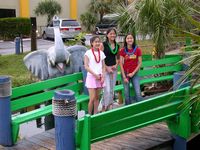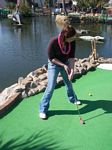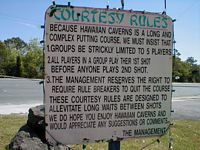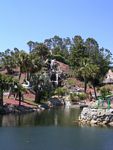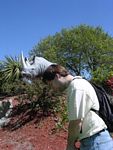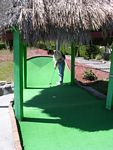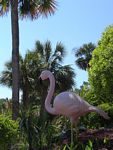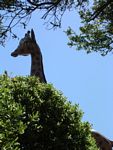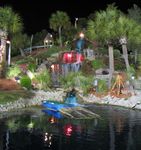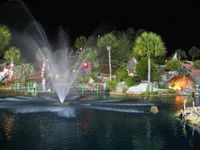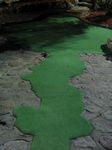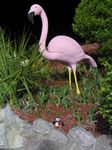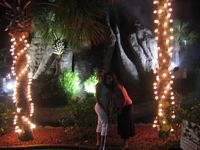 An empty lot, pictures taken Feb. 3, 2007. This lot is beside of the "East of Chicago" restaurant along Highway 17. It is now a beachwear store just like 1000 others.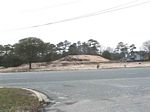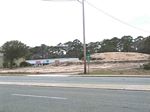 Many pictures courtesy of
The Putting Penguin
, including pics from the 2004 US Open ProMiniGolf Tournament at Hawaiian Caverns. Also thanks to Barb Mattson and Andrew Kuchling for pics from their 2005 beach trip at
Airy Nothing
.
---