PELICAN POINT MINI GOLF
4600 South King's Hwy
North Myrtle Beach, SC 29598
(843) 272-8247 GPS:
N 33° 48.029 W 078° 44.102
View on map This 18-hole course was built directly beside
Preston's Seafood & Country Buffet
, along the back of the parking lot north of the restaurant. These pictures were taken on February 3rd, 2007. The course appears to have been closed for several years; weeds and brush are taking over the northern part of the course, and skate punks have ripped the carpet off of many holes on the southern end and turned it into a skate park. The course begins on the north end, goes around the lagoon in the middle to the southern end, and comes back to the start by going over the mountain behind the lagoon. During the winter of 2009, the abandoned course was completely demolished, and it sat as an empty lot. During the 2013 season, the golf-ball shaped sign along Highway 17 was also removed, and the lot was landscaped, so you would never know that a course had existed in this spot.

Overhead view, showing course just north of Preston's Seafood
The lot is overgrown, and even the fence is falling apart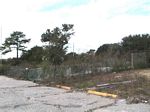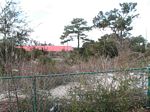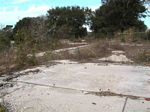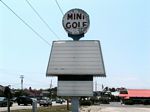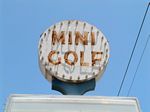 North end is so overgrown that its difficult to even see where the holes were.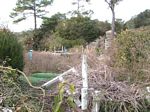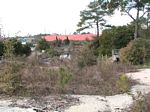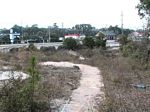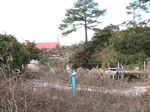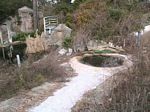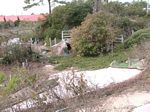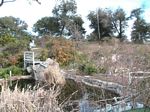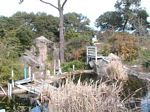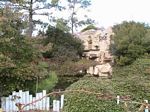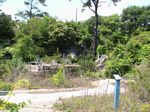 Moving along lagoon, going to south end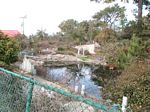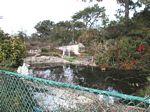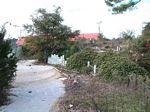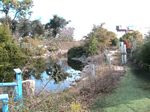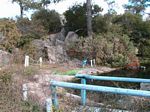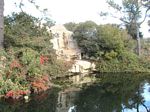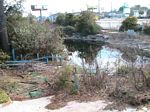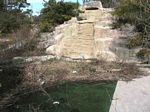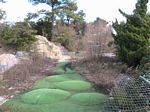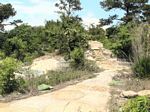 South end of the course, turned into a skateboard park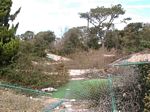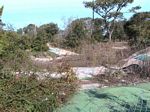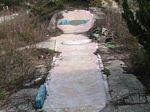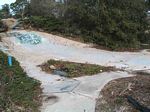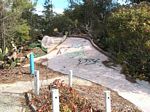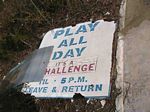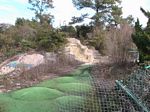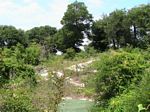 Long shot down from the top of the mountain, then toward the last few holes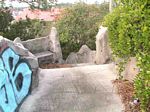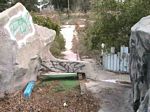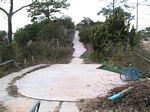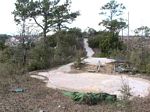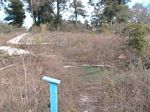 ---